How to Have better safety with home security automation systems?
When our computers and phones got connectivity with the internet, then we imagined about connecting all the devices and gadgets with the internet. Thanks to the internet of things, you not only get the freedom to connect your devices to the internet, but you can do much more than that including your home automation.
And if you want to enhance the security of your home, then you don't have to bear with the traditional security systems anymore. Instead of that, you can use advanced home security automation systems that can increase the security and safety of your home in an excellent way.
Best Smart Thermostat and Heating Systems!
With the help of advanced home security automation systems, you get the freedom to control and monitor your home's security from almost any place. And if you are wondering how you can manage safety and lockdown of your home in a smart manner, then here is a list of some products that can help you create more safety for your home with ease.
Piper NV from Icontrol Network
When you leave your home or kids in the responsibility of a maid, then you wish to have more control over things that they are doing. You can do that easily with this camera.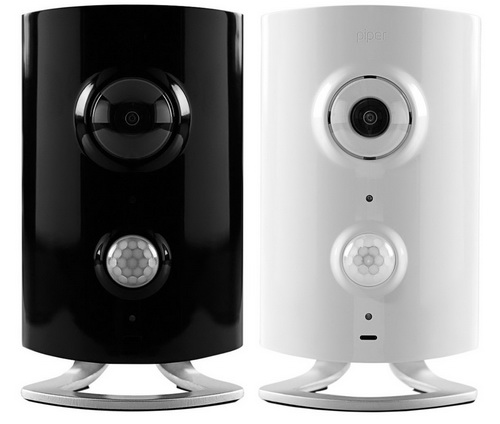 This can be a fantastic tool for this security automation because you can access the feed live from any location on your iOS or Android devices. This device is equipped with an excellent camera that has various features such as tilt, pan, and zoom. Along with that, it also has two-way audio that gives you freedom to communicate with the person whom you are watching.
The cost of this camera is close to $249, and it is available on Amazon.
Nest Cam Outdoor
This is a smart camera that is resistant to weather. That means you can install this camera outside of your home and you do not have to worry about the weather condition to give protection to you. It transmits its signal over wifi, so you can install it at any place where you can give power to it.
You can set motion or audio alerts on this camera, and you can get alerts on your mobile device. You can also watch the live feed on your mobile, or on your computer from any place. And if you take aware subscription from nest you can check out previous recordings that remain stored online.
If you intend to buy it, you can get it in $179.97.
Simplisafe home security systems
In some cases, a camera fails to offer the desired security to you because burglars look for it and they know how to avoid it. But if you can pair that with some motion sensors then you can certainly increase the security of your home and simplisafe home security systems can offer those sensors to you.
Its monitoring sensors look beautiful, and you can create a package of sensors as per your need. Thanks to its elegant look it will blend with your room and burglars can make all of their efforts to avoid the camera, but these sensors can find them, and you can get an instant alert for it. That will help you get the right solution for your need and best security as well.
The primary cost for this system is $259.95.
Smart Lock home kit from August
August is a big name in door locks, and recently they came up with a new smart lock that you can install on your existing door, and you can connect it with your smartphone. It communicates with your phone using Bluetooth, and your phone becomes the key to that lock, and if you want to share that key with your guest, you can do that as well.
Installing and configuration of this lock is simple, and you can also manage the keys for multiple people. You may have more than one family member in your home, and you can create a key for everyone quickly and easily. And if needed you can remove the key from the system with equal ease.
You can easily buy it in $229.
Vivint Sky
Earlier this company was known as APX Alarm Security Solutions and had a limited profile. But things are different now for the company, and they offer complete home automation facility, and you can get complete home security automation systems from them. You can get smart locks from them, you can get smart cameras, and many more features in it.
Along with that, you can also choose to have a remote monitoring subscription service that can enhance the security of your home in an excellent way. You get various options to control it, and amazing echo is one of those controlling options.
You can get its subscription in $50 to $70.
Nest Protect
You not only need to protect your home from outsiders, but you need to stay prepared for unwanted emergencies as well. Nest protect can be an excellent tool to keep you safe from some of these emergencies. This smoke detector device not only detects the smoke, but it can also detect carbon monoxide, and it can send alerts to you accordingly. It will send an alert to you on your mobile phone in any critical condition, and you can take necessary actions accordingly.
Needless to say, this is equally important electronic equipment that you shall have in your home for safety and security of your family member.
You can buy it at $104.95 or less.
In addition to these devices, you can add some other gadgets as well in your home security automation systems. But if you wish to get the best outcome without having a lot of clutter in your home, then it is advised that you choose above-mentioned devices and gadgets.
New Tech That can become House Remote Control for your Smart Home.
With these home automation devices, you can cover all the areas to secure you home in a smart manner. And you will not have to worry about the budget as well because most of the solutions mentioned above are affordable compared to all the other security options available in the market for similar or fewer features.