3 Main Reasons Why Building the Internet of Things.
The world has come alive to the fact that building the internet of things infrastructure is crucial to any business organisation that is adept at conforming to change and making customer experiences seamless.
Proving Big Data Business Value!
Brand new cellular networks are being built, which aren't usable with present-day cell phones; their compatible IoT devices are yet to be made. In a fast moving world, the biggest names in the industry such as SoftBank, Comcast, KPN, SKT and Orange are betting big on IoT and are well on their way to building the internet of things cellular infrastructure.
Nationwide IoT networks in the works
From the looks of it, communications leaders are coming together in a rare move to make IoT a reality sooner than we anticipated. Working separately, Vodafone and Verizon are in the upgrade process of their networks; they are doing so by setting aside spectrum specifically for IoT. Other companies such as Samsung, Cisco, Ericsson and Nokia are in partnerships with the afore-mentioned to sell the equipment that will enable building internet of things platform.
New networks have to be installed since the present ones don't meet IoT requirements which should not fall short of cost, wireless coverage and battery life. If any one of these problems is solved, it will justify the setting up of new IoT networks. If all three will be solved, however, IoT will never be the same again, so well communication.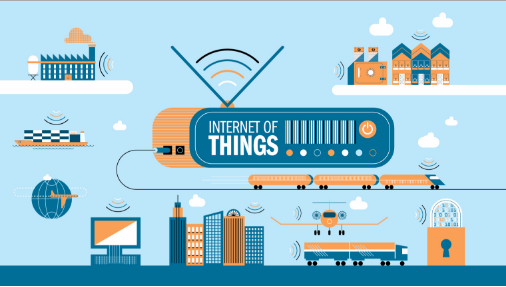 The three most crucial pillars are :
1-Coverage everywhere
LTE, however, advanced, doesn't reach everywhere. Building the internet of things infrastructure is essential in increasing the coverage to beyond the openly visible world to the GPS and current cellular networks. IoT devices in underground basement such as flood detectors and parking sensors don't respond well to the current infrastructure.
How the new infrastructure will handle IoT coverage
The new networks have to optimise deep indoor penetration as opposed to current bandwidth. Radio frequency modulation lets you trade for bandwidth through transmission of a lot of bits representing one bit. The current LTE has been fully optimised to cater the data-hungry smartphones but IoT will take a different approach; it will be modelled to handle short, actionable messages. The same power of levels in the house will deliver fewer bits over a wider range from the source.
Building the internet of things infrastructure also allows for the self-deployment of gateways just like Wi-Fi routers. When the local carrier fails to reach certain corners of the house, you can take the gateway there manually.
2-Cheap enabling infrastructure and IoT
If IoT devices were to be placed on cellular networks, it would be annoyingly expensive for the end user. There is a possible way around this; the IoT being built are either on largely unused guard bands' that are between the channels of a licensed cellular spectrum or the building carried out on unlicensed bands. Current cell phone networks are expensive to IoT device developers, which is made significantly cheaper by the chipsets currently used in IoT devices.
3-Battery life
The multitude of communication between cell phones and networks infrastructure consume a lot of battery life. IoT hopes to reduce the demand for constant communication each second, which is done to ensure that the signal isn't lost. After a flight, for instance, you have to wait to log agonising minutes for the network to reconnect and start working again. In IoT, the need for instant connection and communication cannot be overemphasised.
By using low power radio chips in building the internet of things, the cost of power is drastically reduced while improving transmission and reception. This new approach will also enable IoT devices to sleep for hours when not in use and still connect immediately; spending 99.9% of their time in low power mode revolutionises power consumption and extends the battery life immensely. IoT hopes to achieve years of battery life, a cue that should be passed on to cellular network owners to the benefit of smart device owners worldwide.
When all these three objectives are achieved as a package, building internet of things devices, maintaining and operating them will be a walk in the park.
recommended read: Internet of Things Startups that Makes Connecting To Your Cloud Seamless!